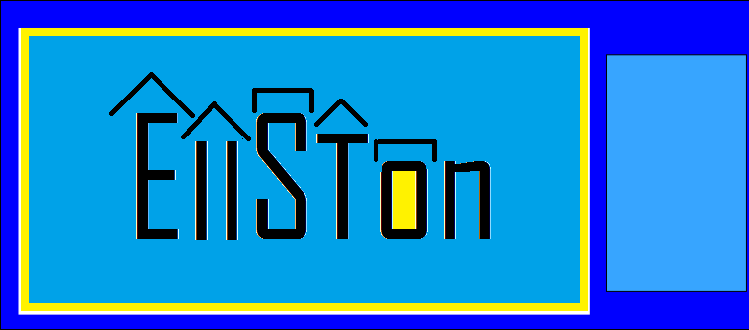 Union Township
Ringgold County
Iowa
Philanthropic Organizations
NERA
Northeast Ringgold County Alliance or NERA serves the citizens of Union and Tingley Townships in Ringgold County, Iowa with projects to better the local community and its people. NERA's focus is the establishment and growth of the Union Township Endowment. This fund has reached $70,000, allowing the NERA board to tap $1,000 interest once a year for local operations and projects, with the help of grants. NERA projects have included Ellston Main Street Buildings' solar lighting project, ellston.org website, Meet the Candidate Coffee, Election Day Dinner, Ellston Cemetery restoration with grant, Community Building VIP histories, Ellston Library local history archive, and 5K Run/Walk. Donations to NERA help to achieve the SCICF matching fund grant and grow the local foundation.
In 2010, Wendall Sollars encouraged a group of local citizens to participate in Southwest Iowa Community Foundation's efforts. For the next five years, NERA was managed by SCICF until 2017 when NERA applied for its own non-profit status. NERA continues to apply for matching funds grant from SCICF. NERA meets in the Ellston United Methodist kitchen on the second Tuesday of the month at 5:30PM. All area persons are welcome. 2019 President is Nan Derscheid, Secretary is Reta Friehage, Treasurer is Janell Staats, and Web Master Angie Hynek.
Sun Valley Parrot Head Club - Click
Having fun while giving charitable funding support and time to local organizations. 2019 current officers are Paul Funke/President, Kerry Funke/Vice President, Mary Kramer/Secretary, Todd Beuse/Treasurer
SVPHC, PO Box 7, Ellston, IA 50074
Email sunvalleyphc@gmail.com
http://sunvalleyparrotheadclub.com/
SCICF
South Central Iowa Community Foundation - Click
Our mission is to contribute to a better life for people of South Central Iowa by helping donors to carry out their charitable intent and by providing responsible stewardship of gifts for community purposes.
In 2013, the City of Ellston received a $4,000 grant from Ringgold County - SCICF to purchase safe playground equipment for 2-12 year olds. The city and private citizens donated an additional $7,000 towards the project. Early wet weather and late spring pushed the playground assembly to the end of July. All agreed that "a picture in the written instructions IS worth a thousand words!" Local group NERA and the city council provided a lunch for the volunteer workers. The city council repainted the existing equipment and continues to improve the city park with new benches, diseased tree removal and planting tree replacements.
In 2017, Ringgold County SCICF awarded a $300 grant to the Ellston United Methodist Church for a garden/orchard. The garden/orchard was created to raise money for youth programs. The garden provided bags of food for 18 children for the Thanksgiving holidays. The garden project continues in 2019 with the expansion of fruit trees. Ringgold County SCICF was happy to help support this project!
In 2019, Ringgold County SCICF executive board members are: Tracy Barnes, Sue Trullinger, Molly Murphy, Clint Spurrier, and Barb Stephens
Brought to you by NERA . Northeast Ringgold County Alliance. Foundation . Established in 2008 . Serving residents in Northeast Ringgold County . Iowa